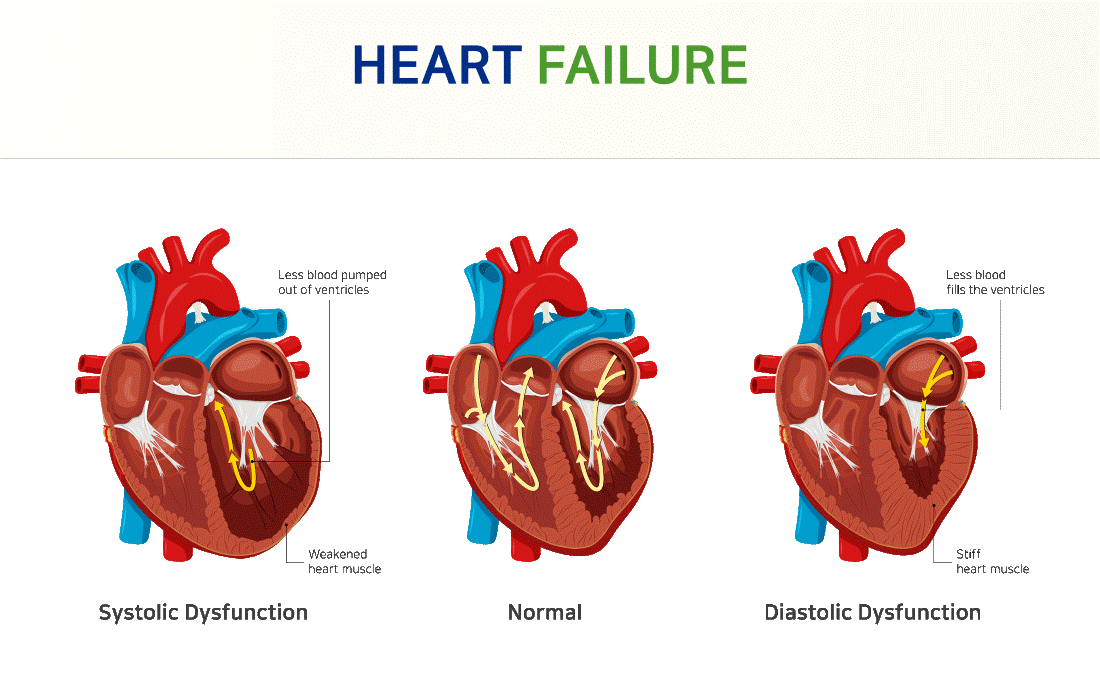 Causes of Heart Failure
Hypertension (high blood pressure)
Coronary artery disease (CAD)
Defective heart valves
Viral Illness
Illicit drugs such as cocaine
Alcohol abuse
Idiopathic (unknown cause)
Congenital defects
Heart failure is generally not curable, however it can be treated effectively and most people will feel better once therapy is started. Correcting problems such as high blood pressure, blocked arteries, and diseased valves will help prevent further damage. Stopping drug use, alcohol use, and/or tobacco use may help to stop the progression of the disease. Therapy is aimed at helping the heart to work more efficiently and with less effort. A combination of medication, diet, and exercise is an effective course of treatment.
Symptoms of Heart Failure
Frequent dry hacking cough or frothy sputum
Shortness of breath (may be all the time, with activity, or at night when lying down)
Difficulty lying flat without extra pillows
Feeling restless, tired, weak or chronic lack of energy
Swelling in legs, feet, ankles, or stomach
Rapid weight gain
Decreased appetite
Increased urination at night
Quality Heart Care
The national recognition we've earned demonstrates our staff's commitment to providing the highest quality of care including American College of Cardiology Chest Pain Center Accreditation, Heart Failure Accreditation and Cardiac Cath Lab Accreditation with PCI.

---
Want to schedule an appointment with one of our providers? Call 844-467-6824 or visit SovahHealth.com/find-a-doctor.