Industrial Rehabilitation
Sovah Health - Martinsville offers comprehensive industrial rehabilitation services focused on getting employees back to work. Our dedicated team works one-on-one with patients throughout the entire rehabilitation process, from the scheduling of our different services to the delivery of individualized programs. The Industrial Rehabilitation team works with employers, case managers and physicians to make sure our patients receive the care they need to improve their physical ability to meet critical job demands.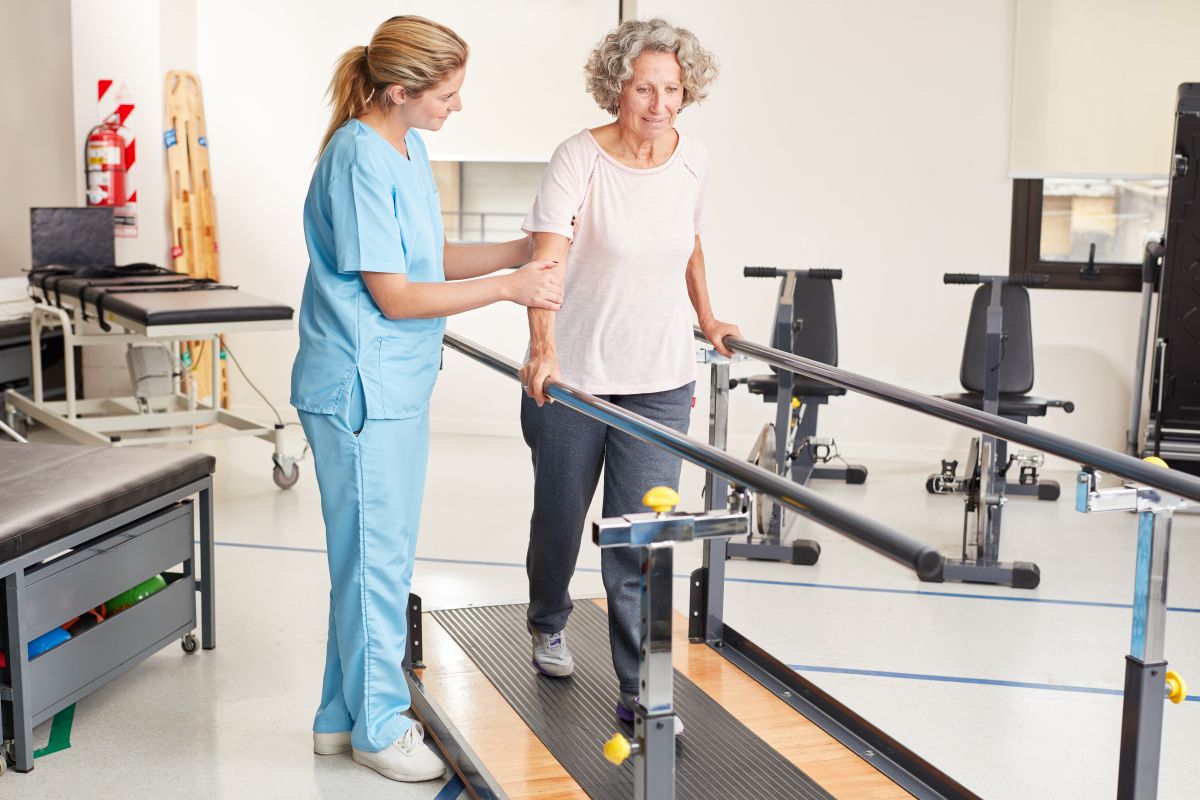 For more information, call the Rehabilitation Center at 276.666.7590
Sovah Health - Martinsville maintains a reputation of excellence in the community with extensive experience in treating work-related injuries. The IR program not only benefits patients but also employers by using reliable tests to accurately assess physical ability and comparing these results to essential job functions to determine when an injured employee can safely and effectively return to work.
This program will provide diverse solutions in the rehabilitation and management of injured employees and with goals of:
Assisting with claim closure
Helping to prevent re-injury through patient education
Increasing flexibility and activity tolerance
Increasing strength and endurance
Improving work performance
Improving workplace safety
Programs offered by Sovah Health - Martinsville Industrial Rehabilitation:
Ergonomics Assessment/Consultation
Functional Capacity Evaluation (FCE)
Job Site Functional Analysis (JSA)
Post Offer Employment Testing (POET)
Work Readiness Program (WRP): Work Conditioning/Work Hardening
For more information or to schedule an appointment, please call the Rehabilitation Center at 276.666.7590