Vaccine Records
If you have lost your COVID-19 vaccine card, here's how to obtain a copy of your vaccination records. Complete this form on the VDH website, and a VIIS representative will contact you within 24-48 hours. You can also call VIIS directly at 866.375.9795.
We know there are a lot of questions about the emerging COVID-19 vaccines. Our goal is to keep you informed as vaccines are approved and rolled out for our workforce, patients and community in the weeks ahead.
COVID-19 Vaccine FAQ
We have created a list of common questions about the COVID-19 vaccines based on current knowledge and understanding. These questions will continue to evolve with time, so we encourage you to check back frequently for the most up-to-date information.
COVID-19 VACCINE FAQ PEDIATRICS FAQ
THIRD DOSE FAQ PFIZER VACCINE FAQ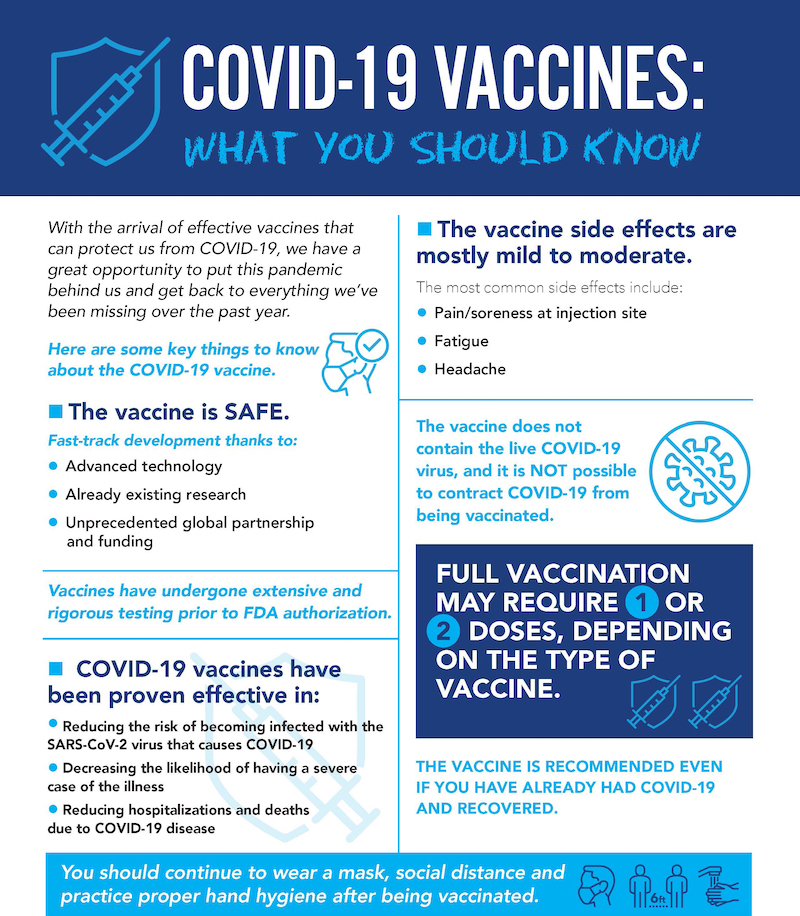 Common Questions about COVID-19 Vaccines
Pediatrics (Ages 5-11 Years Old) COVID-19 Vaccine
Third Dose for Immunocompromised Individuals
Pfizer COVID-19 Vaccine