Sovah Health Welcomes First Baby of 2023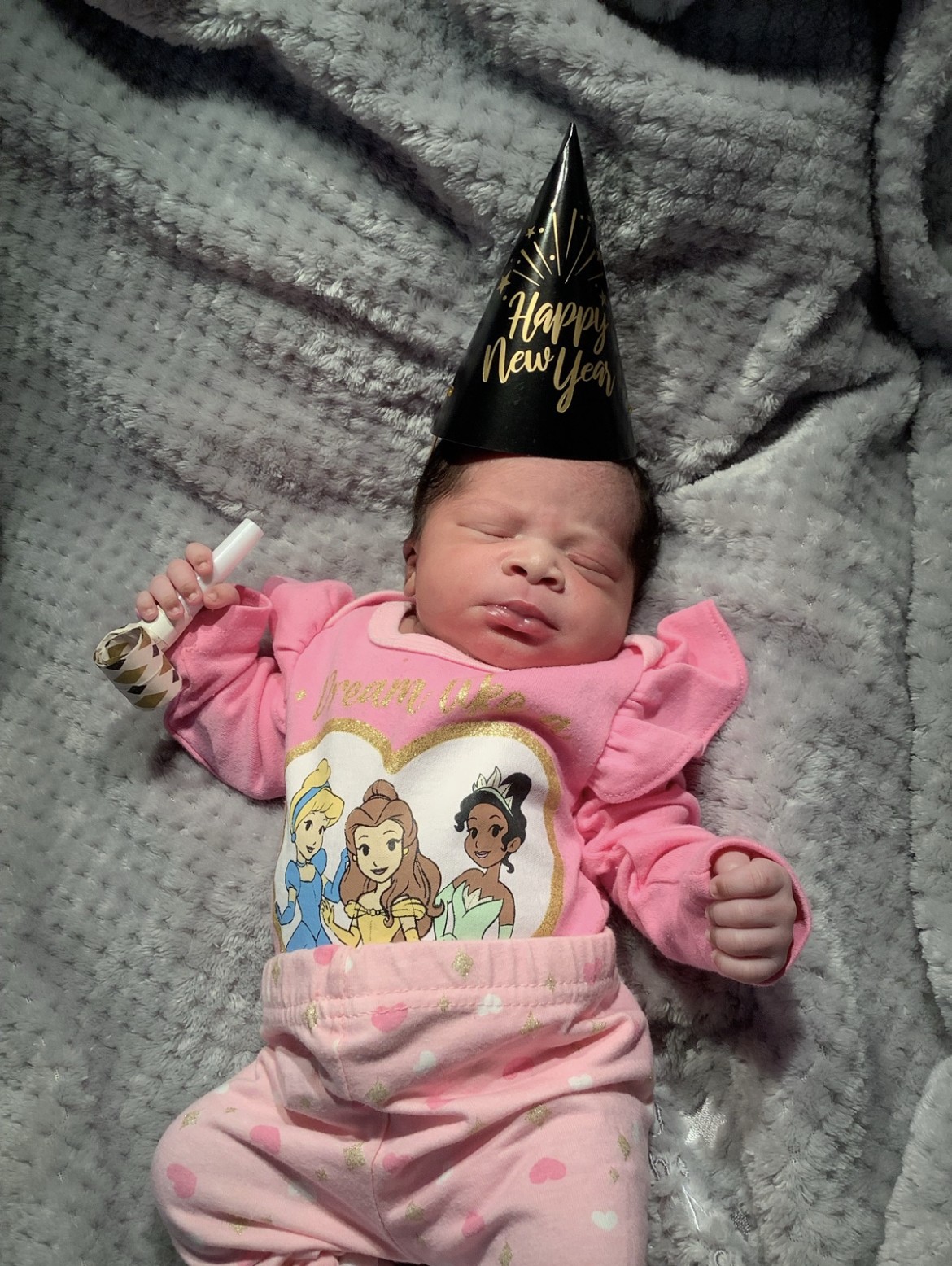 Sovah Health is ringing in 2023 with the year's first bundle of joy. Weighing 6 pounds and 6 ounces and measuring 19 inches, Ke'Naja was born to Markeiona and Nazaiah, Sunday, Jan. 1, at 2:19pm.
"We are so thrilled to welcome the newest member of our family!" said Mom. "The physicians, nurses and staff at Sovah Health were exceptional and took such great care of us. We are so thankful to them for making this experience so special."
Sovah Health's Women's Center is devoted to providing high quality, compassionate care close to home for new and expecting parents in the region. The Center offers breast care, pregnancy services, including prenatal care, childbirth, and breastfeeding support, gynecologic surgery, and urogynecology.
"We have a remarkable team of clinical and support staff who are dedicated to cultivating a safe, welcoming and comfortable environment for mothers and their babies on New Year's Day and year-round," said Delsie Webster, Director, Women's and Children at Sovah Health. "Helping our community's families welcome their newest additions in a positive and memorable way is one of our greatest privileges."
Sovah Health's Women's Center is located at 142 S Main St. in Danville. To learn more or to schedule an appointment, please call 844.GO.SOVAH, or visit our website here.
Read All Posts