Sovah Health Takes Action to Prevent Physician Suicide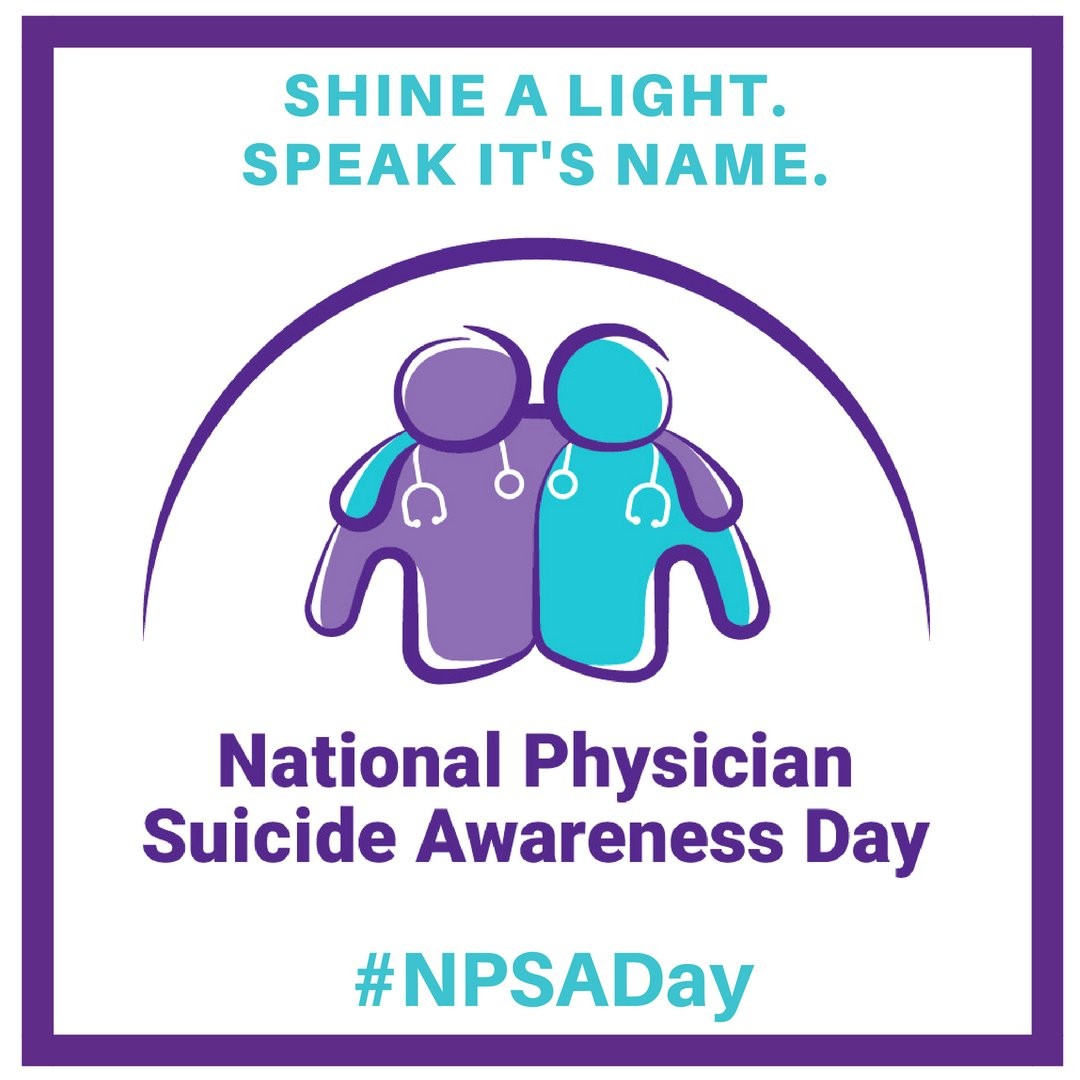 Today Sovah Health honors National Physician Suicide Awareness Day (NPSA Day) to help shift the health care system from one where physicians think burnout, depression or suicidal thoughts are something they must overcome by themselves to one where they see the support system around them.
As we move father from the onset of the pandemic, physicians are still facing the same issues they were a year ago: six in 10 feel inappropriate feelings of anger, tearfulness or anxiety, one-third feel hopeless or that they have no purpose and nearly half report withdrawing from family, friends and co-workers. These feelings can lead to burnout and, when left untreated, can cause more cases of depression, anxiety, post-traumatic stress disorder (PTSD) and lead to suicidal thoughts for physicians, directly impacting physician suicide rates.
"Physician suicides are not only happening in bigger cities, but also in our community," said Spencer Thomas, CEO of Sovah Health – Martinsville. "During my time with Sovah, this has affected both campuses more than once. We want to shift the narrative of mental health in our facilities. And it takes everyone working together to recognize the signs and symptoms of depression, be aware of those around you, make yourself available to talk, and remember the resources available to help."
Physicians have one of the highest suicide rates of any profession. More than half of physicians know a physician who has either considered, attempted or died by suicide in their career.
It's estimated that one million Americans lose their physician to suicide each year. Further, physicians also do not know where to go for help—more than one in three physicians do not believe that suicide prevention resources for physicians exist and are easy to access.
However, physicians have identified who and what supports their mental health—confidential therapy, counseling or support phone lines. Now is the time to get these mental health resources in the hands of physicians. Physician support line (888.409.0141) is a national, free, and confidential support line service made up of 600+ volunteer psychiatrists to provide peer support for physician colleagues. It's open 8am to 1am daily and no appointment is necessary.
"With the understanding that the last few years has created an even more unfortunate trend in mental health, it's an important reminder that we are all at risk," said Dr. Sheranda Gunn-Nolan, Market Chief Medical Officer for Sovah Health. "Today, no matter what role you serve within our facilities and community – I hope you take a moment to pause and check-in on yourself and your team and remember you are not alone."
"On days where everything feels like too much, you are not abnormal. What is abnormal is denying yourself the compassion you would give so freely to others." – Brianna Pastor
Read All Posts