DAISY Award Honoree Named for August at Sovah Health - Danville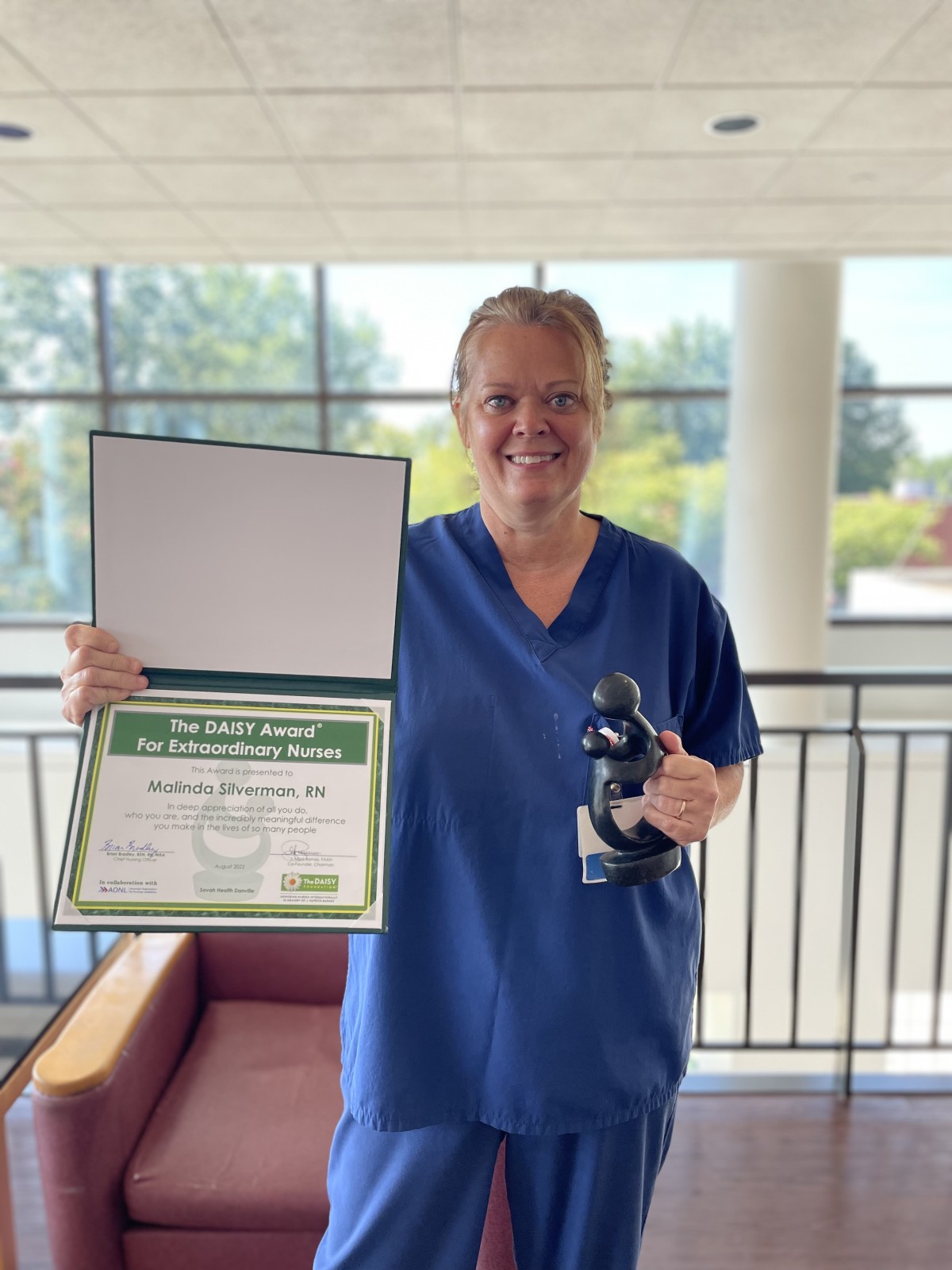 Malinda Silverman, RN was honored today with The DAISY Award® For Extraordinary Nurses. The award is part of the DAISY Foundation's programs to recognize the super-human efforts nurses perform every day.

Malinda works in the cardiac cath lab at Sovah Health - Danville and was nominated for the award by a patient who credits her for being kind, comforting and attentive to their father. "My dad was scared and afraid, but Malinda was very comforting to him and was by his side the whole time. She talked him through the entire procedure and her kindness and bedside manner put his mind at ease. Malinda is one-of-a-kind. She has a hands-on attitude and excellent bedside manner that can't be taught. My family is forever thankful for her kindness." Malinda uses her caring and compassionate approach to patient care to connect with each member of the patient's family on levels that exceed their needs and expectations. Moments like this truly highlight what an extraordinary nurse Malinda is.

The not-for-profit DAISY Foundation is based in Glen Ellen, CA, and was established by family members in memory of J. Patrick Barnes. Patrick died at the age of 33 in late 1999 from complications of Idiopathic Thrombocytopenic Purpura (ITP), a little known but not uncommon auto-immune disease. The care Patrick and his family received from nurses while he was ill inspired this unique means of thanking nurses for making a profound difference in the lives of their patients and patient families.
Please congratulate Malinda on this prestigious honor!
Read All Posts