DAISY Award Winner Named for January at Sovah Health - Danville
Barbara Meder, RN of Sovah Health – Danville was honored today with The DAISY Award® For Extraordinary Nurses. The award is part of the DAISY Foundation's programs to recognize the super-human efforts nurses perform every day.
Barbara works on the medical-surgical unit at Sovah Health – Danville and was nominated for the award by a patient's family member who credits the nurse for being kind, making the patient comfortable, and cared for with compassion. "Other than family, Barbara was the only person he wanted to see. The difference Barbara made in his life was beyond measure. Barbara is such a kind and generous soul, and your hospital is fortunate indeed to have such a nurse sharing her gifts with those greatest in need." Barbara took her time to connect with this patient and the family by communicating consistently and effectively, ensuring that the patient felt comfortable and cared for. Barbara went above and beyond to attend the patient's private graveside service and show her respect. Moments like this truly highlight what an extraordinary nurse Barbara is.
The not-for-profit DAISY Foundation is based in Glen Ellen, CA, and was established by family members in memory of J. Patrick Barnes. Patrick died at the age of 33 in late 1999 from complications of Idiopathic Thrombocytopenic Purpura (ITP), a little known but not uncommon auto-immune disease. The care Patrick and his family received from nurses while he was ill inspired this unique means of thanking nurses for making a profound difference in the lives of their patients and patient families.
"Barbara is an incredible nurse, has multiple DAISY Award nominations, and consistently goes the extra mile for her patients," said Brian Bradley, Chief Nursing Officer at Sovah Health – Danville. "The compassionate care this patient and his family received from Barbara was shown in the heartfelt nomination letter. Barbara is consistently recognized by patients for her hard work and I was honored to present her with the DAISY Award this morning."
To nominate a Sovah Health nurse for the DAISY Award, visit our website at SovahHealth.com/daisy-award.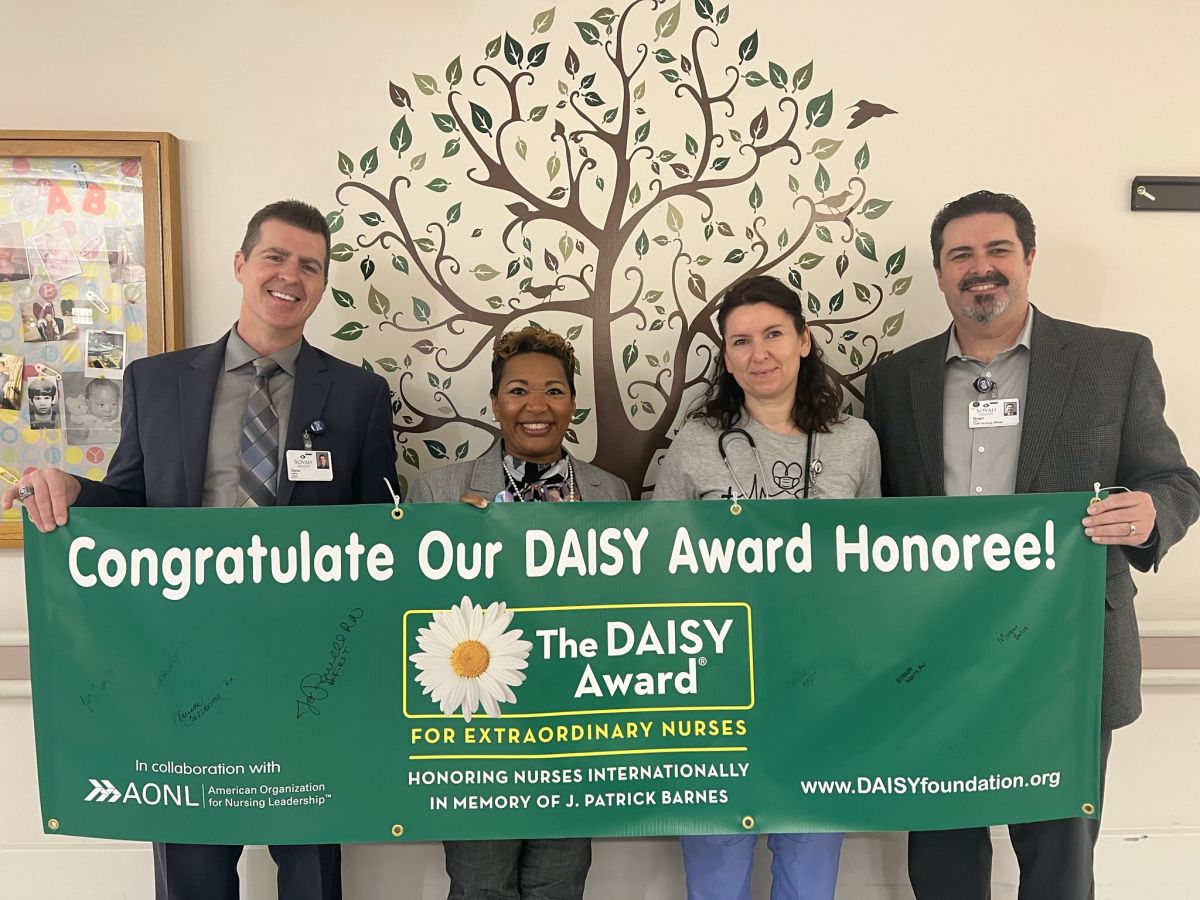 Read All Posts