Sovah Health Welcomes Dr. Kent!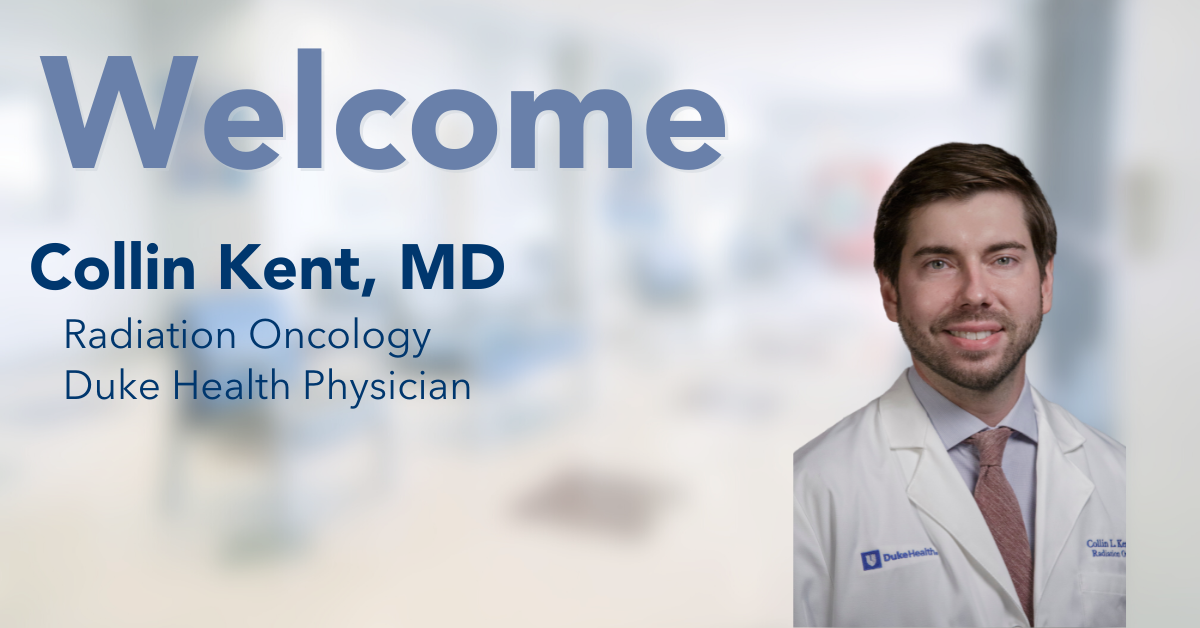 Sovah Health announced that Collin Kent, M.D., Duke Health radiation oncologist, joined the Center for Radiation Oncology, effective August 1.

"We are excited to welcome Dr. Kent to Sovah Health and our community," said Alan Larson, CEO of Sovah Health - Danville. "High quality cancer care is a growing need in our community, and Dr. Kent's training and experience as a Duke physician will be a strong asset to our cancer care team."
Dr. Kent received his Doctor of Medicine from Duke University School of Medicine (Durham, NC), completed his internship at Riverside Regional Medical Center (Newport News, VA), and completed his residency in Radiation Oncology at Duke University School of Medicine (Durham, NC). He received several honors and awards while attending Duke University including being the first radiation oncology resident selected for the R38 Funded Duke SCI-StARR Resident Investigator which includes research funding, structured mentorship, and individualized professional development courses, as well as The Doris Parish Oncology Award and Rauch Family Merit Scholarship.
At Sovah Cancer Center – Radiation Oncology, Dr. Kent is specializing in image-guided radiation therapy (IGRT), intensity modulated radiation therapy (IMRT), deep inspiration breath-hold (DIBH), stereotactic body radiation therapy (SBRT), and general management of adult oncology patients with radiation therapy. He is accepting new patients, and appointments may be made by calling 434.799.4592. The practice is located at 188 South Main St. in Danville.
Read All Posts