Taylor Worley, LPN of Sovah Health – Martinsville named as DAISY Award winner for October
Taylor Worley, LPN of Sovah Health – Martinsville was honored yesterday with The DAISY Award® For Extraordinary Nurses. The award is part of the DAISY Foundation's programs to recognize the super-human efforts nurses perform every day.
Worley, who works in the medical surgical department at Sovah Health – Martinsville's campus for 2 years, was nominated for the award by her patients' spouse, who credits the nurse for being compassionate with a super caring nature while maintaining a highly professional attitude. "Taylor was so calm and cool. She made me want to slow down and take on her level of confidence and caring! She treated us both like we were the only people she had to care for." Taylor goes above and beyond to help her colleagues daily, and is often recognized for leaving a lasting impression on all of her patient's lives.
The not-for-profit DAISY Foundation is based in Glen Ellen, CA, and was established by family members in memory of J. Patrick Barnes. Patrick died at the age of 33 in late 1999 from complications of Idiopathic Thrombocytopenic Purpura (ITP), a little known but not uncommon auto-immune disease. The care Patrick and his family received from nurses while he was ill inspired this unique means of thanking nurses for making a profound difference in the lives of their patients and patient families.
"When Patrick was critically ill, our family experienced first-hand the remarkable skill and care nurses provide patients every day and night," said Bonnie Barnes, FAAN, CEO and Co-Founder of The DAISY Foundation. "Yet these unsung heroes are seldom recognized for the super-human work they do. The kind of work the nurses at Sovah Health are called on to do every day epitomizes the purpose of The DAISY Award."
"Taylor is an excellent nurse, and I was honored to help present her the DAISY Award," said Lindsay Crumpton, Chief Nursing Officer at Sovah Health – Martinsville. "Her positive attitude and willingness to help others is what defines being an extraordinary nurse to receive this award. She touches the lives of so many patients and their families every single day and she deserves to be honored."
To nominate a Sovah Health nurse for the DAISY Award, visit our website here.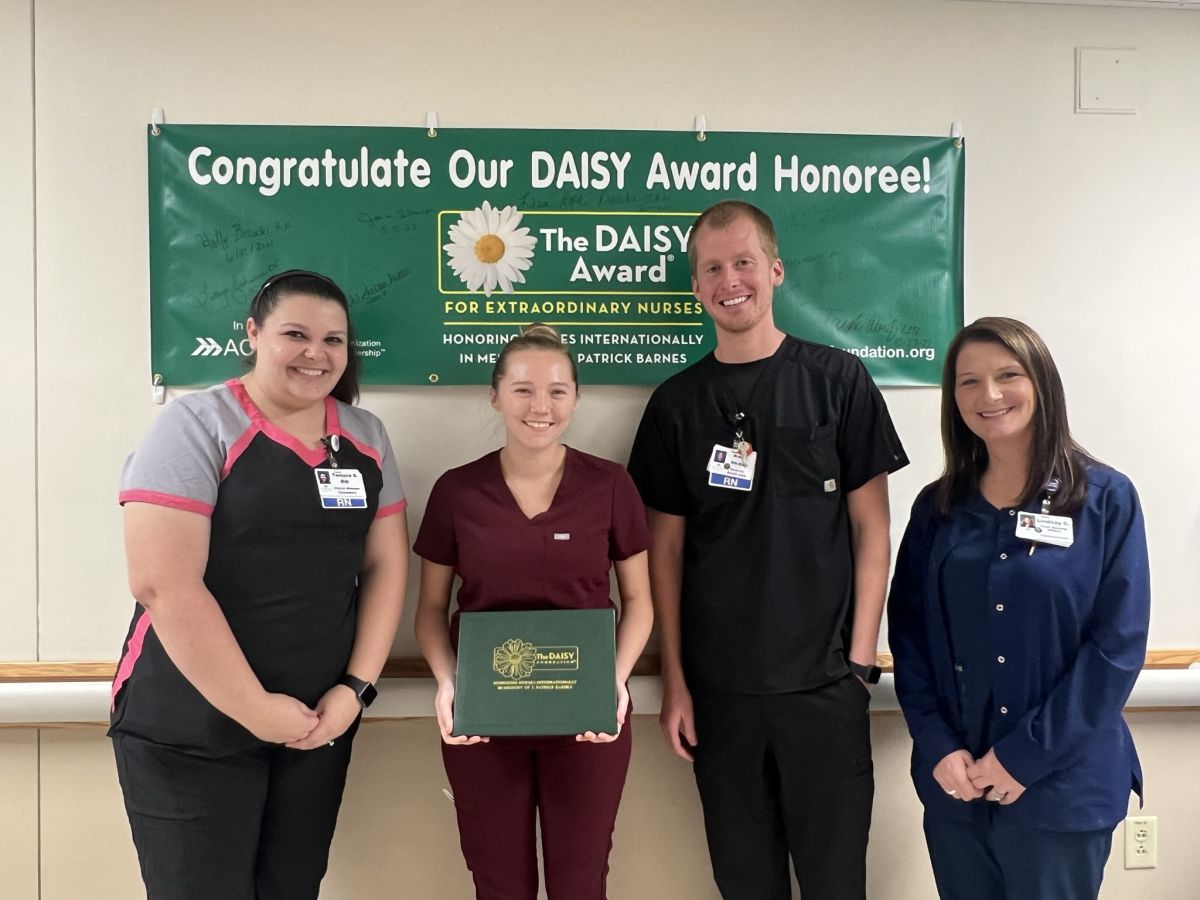 Read All Posts